In this webpage we will try to provide you with additional information that may assist you with your decision in making CityTop, your first choice for Metal Roofing & Wall Cladding.

City Barrel Cap
CityTop manufacturers its own special Barrel Ridge Cap to complement your tile profile roof. City Barrel Ridge cap indeed adds character and value to your house and finally, you can have that classical Spanish villa look you have been waiting for. As it is roll-formed, the lengths can be tailored to suit your roof, subject to the legal length allowed for transportation. The folded straight edge makes the ridgecap resistant to wind flapping and it looks neat.
"City Barrel Ridge Cap's classical look adds Character to your house"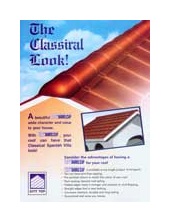 CTMetal Door Frames
In addition to our roof product range, CityTop also manufactures door frames. This product is of excellent value and is suitable for schools and apartments where quantity and consistent quality is required. CT Metal Door Frames will not shrink, warp or twist and they are easy to install. In this way, the actual timber doors may be massed produced to your standard size without any individual adjustments.
"CT Metal Door Frames are Quality consistent and they will not shrink, warp or twist."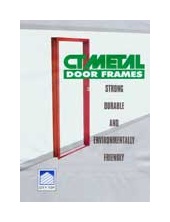 SIRIM TESTS

In order to ensure CityTop's products are of the necessary standard, a number of tests have been carried out by the SIRIM QAS laboratory. These tests include:
Sound Test
(a) Metal Roofing Tiles (with cross-link Polyethylene Foam)
(b) Metal Roofing Tiles (without cross-link Polyethylene Foam)
(C) Metal Roofing Tiles (with PU Foam)
Fire Test
(a) Metal Roofing Tiles (with cross-link Polyethylene Foam)
Heat Test
(a) Metal Roofing Tiles(with cross-link Polyethylene Foam)
Original documents maybe reviewed at CityTop's office. Kindly contact us for further information.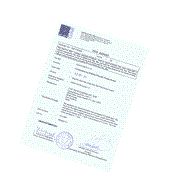 CityTruss Steel Roof Framing System
As there are so many systems offered in the market, CityTop would like to take this opportunity to address some of the questions that are frequently asked by our clients:
Why are main truss sometimes spaced closely?
The first reason would be due to the roof profile. If you are using a tile profile, it is imperative that the battens are placed directly underneath the roof step as this is the weakest area. Since the battens are closely spaced, there is no requirement to use large battens hence the usage of smaller battens. To avoid any roof leakage, controlling the deflection of the roof trusses during working conditions as well as during it's service life is important. For this reason, the main trusses would have to be spaced closer. Suspended plaster ceilings would also greatly benefit (i.e. no cracks) with closely spaced trusses.
Gutters would perform much better if the supports from the main trusses are closer. Supports too far apart may create a bad deflection, upsetting the function of the gutter, hence over-flowing in the middle section of the gutter between the supports.
What is CityTruss nestled system?
The truss is designed in such a way that the C-shaped truss web members are inserted into the U-shaped top chord and bottom chord where they are fastened together by using screws or self-piercing rivets. The CityTruss roof framing systems have been structurally designed as an alternative to the typical timber truss framing systems offered in the market.
Being in the steel business, we believe our light gauge steel systems are superior in that our products are absolutely environmental friendly.
Are light gauge cold formed truss with metal roofing flimsy?
No. Visually, when looking at individual trusses, they do not look as strong as those welded together with hot-rolled sections. However upon installation of the trusses, battens and roof sheeting, the completed structure is extremely strong as the whole roofing structure behaves like a diaphragm.
So little screws for your trusses?
No worries. First of all, the trusses have been checked and certified by our independent consultant.
Generally speaking, the forces experienced by the web members are small due to the light weight of the completed structure as well as the reduction in loading on the trusses due to their close spacing. Hence there is no need to over-design and allow for too many screws as each connection has been checked properly.
As far as structural analysis is concerned, the trusses are analysed like frames. The top and bottom chords are considered as continuous members and web members are considered to have pinned ends. Our structural analysis software also allows for web member offsets when connected to the top & bottom chord members.
Will my roof be blown off?
No. Uplift of the roofing structure due to wind is automatically checked with our in-house analysis software. Unless otherwise specified, these trusses are generally held down with masonary anchors.
Do you have any manuals?
Yes. CityTop CityTruss has three manuals with reference to (a) Roof Truss Specification, (b) Engineering Handbook, (c) Roof Truss Installation Manual.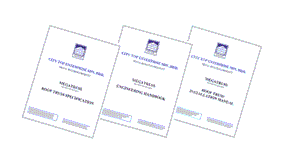 For more information on connecting details, please contact our office.
Any advise?
Yes. Prior to deciding a truss system, seek for some opinions from your civil/structural consultant. Check, understand and evaluate the differences between each of the system. Purchasing a roof truss system is more than just cost, as these structures are difficult to rectify after installation. Long-term Performance of the overall roofing structure is important.
With CityTop CityTruss system, rest assured that your interest is always our number one priority.