Clip Roofing System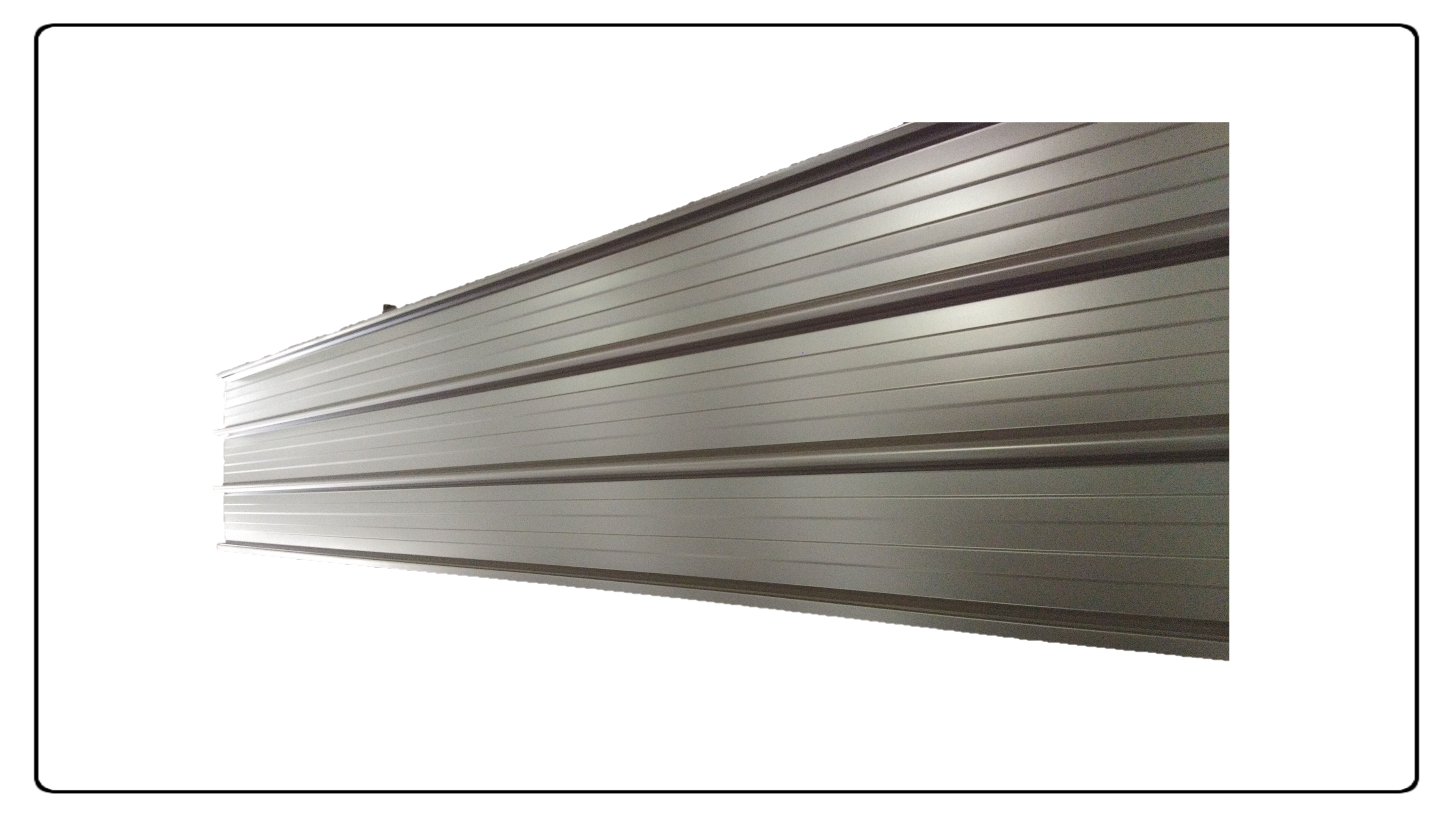 Our latest product, Clip Deck has a long run and concealed fixing with no exposed screw. Roof profiled with 3 panels and high ribs virtually guaranteed a watertight roof cover.
Profile cross sectional diagram: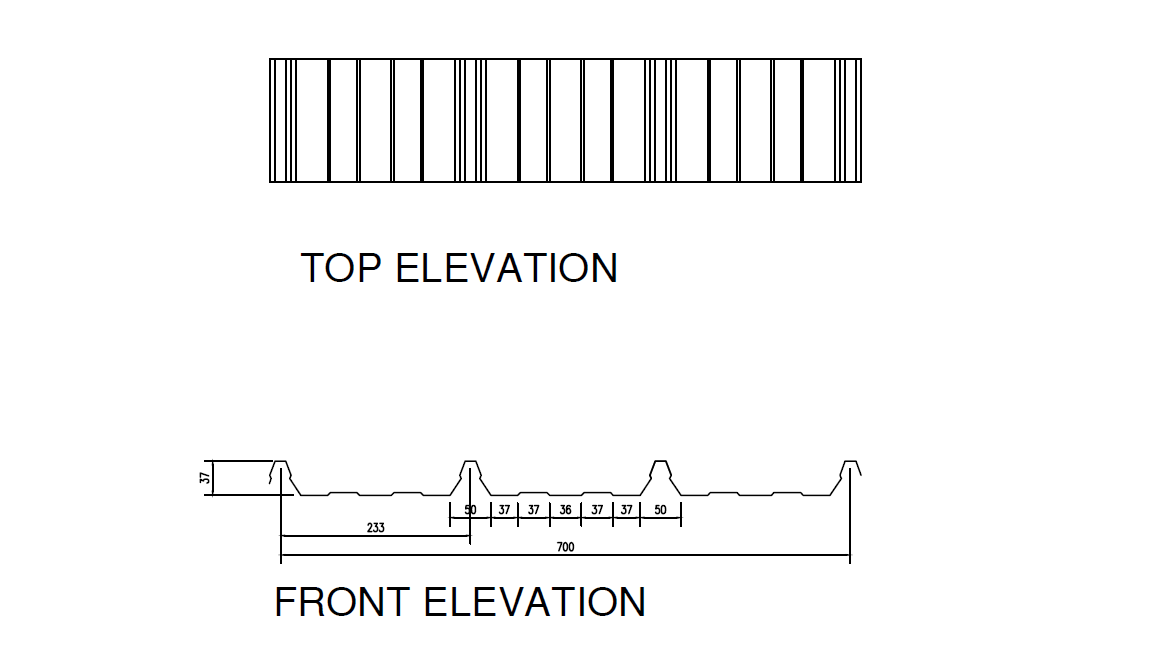 Specification:
Width coverage:
700mm
Depth of rib:
37mm
Recommended pitch 3° minimum (1 in 20 approximately)
Why Clip Deck?
Conceal fix Watertight  Available as wall cladding
Final product
To be uploaded soon